Distinctive Eyewear and Products for Vision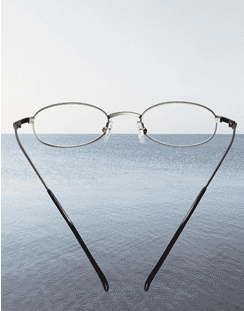 Eyeglass Frames
A Visual Affair carries distinctive eyewear such as Tom Ford, Burberry, Prada, Etnia Barcelona, Ray Ban, Giorgio Armani, Gucci, Movado, Kawasaki, Kio Yamato, 2.5, Silhouette, LaFont Paris, O&X New York, Oakley and Maui Jim sunglasses.
We regularly attend major trade shows around the country in order to keep our lines in sync with the latest style and fashion.
Spectacle Lenses
We have chosen a select few manufacturers that are at the forefront of technology and service. These two facets are important so that we may offer quality products to be received in a timely manner.
We specialize in Varilux progressives (no-line bifocals), Kodak Digital Progressives, Zeiss thin lenses, polycarbonate lenses (6x stronger than regular plastic) polarized lenses and scratch resistant and anti-reflective coatings with such top name brands Teflon, and Crizal Avance, amongst others.
Contact Lenses
We are able to offer any lenses from the manufacturer but specialize in a few we have found to be premium lenses in comfort and vision without the premium prices. The latest in contact lens technology includes lenses for:
* bifocal and progressive lenses
* astigmatism lenses
* disposables, including 1 day disposables
* colored lenses
* sport contact lenses, yellow enhancer ideal for tennis
* lenses specially designed for dry eyes
* gas permeable (GP) lenses, ideal to correct astigmatism and kerataconus
* and now scleral lenses to correct advance stages of astigmatism and kerataconus, while maintaining superior comfort over regular GP lenses.
Many of these advance lenses may be covered by your vision or medical insurance, depending on your prescription and diagnosis.